Al called into our customer support wanting a little help in getting his Ad Remover working on his daughter's computer (every user gets five licenses of the software to share as they wish). He expressed so much gratitude for how our product has improved his day-to-day and asked if there was anything he could do to help us out. We told him to simply write out his thoughts and experiences with an ad blocker. Read Al's thoughts below:
Frequent internet surfers have often faced the problem of an interrupted online reading experience because of the annoying pop-ups that appear on the screen every now and then. I am a regular online news reader and the most annoying thing that disrupts my reading experience is, without a doubt, online ads that destroy what would be a seamless reading experience. I just want to read in peace! While surfing the internet or navigating between web pages, several ads appear on the screen which doesn't only slow up the process of loading a webpage but also consumes a lot of my data. In the quest of enjoying an ad-free internet, I researched a lot over the internet and came to know about Ad Blocker applications. I quickly learned that this was just what I was looking for and just never knew it was an option! They're perfect if you want to get rid of those annoying ads. You will actually be surprised at how well it works. I would like to share my experience with the best one that I came across, Ad Remover, and how it's changed my Chrome browser. Note: my daughter uses Firefox and my wife uses Edge and Ad Remover gave me licenses to pass it along to them. THEY LOVE IT TOO.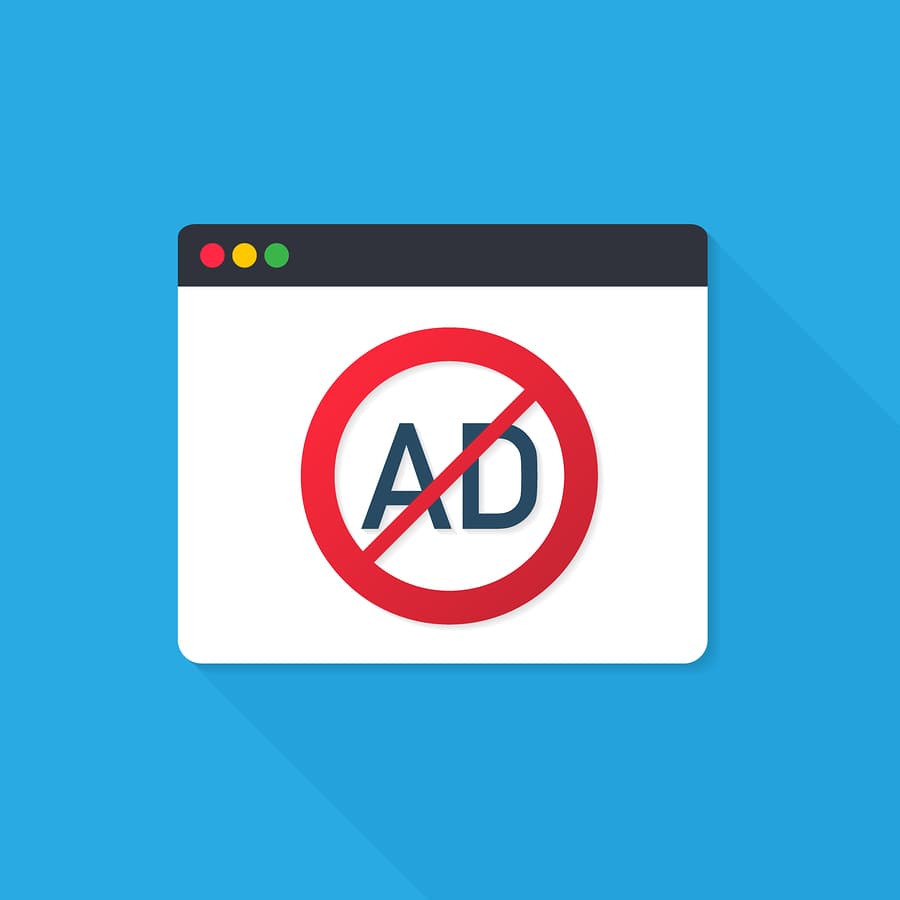 Why I Installed A Premium Ad Blocker
With the number of online scams on a continuous rise, one never knows whether the ads appearing on the screen are genuine or not. Once I accidentally clicked on one that popped up right in front of my cursor, which redirected me to a malicious page. The biggest concern is that these ads are designed in a way, that if they appear on your computer screen, they can actually keep an eye on your browsing history. My personal data such as browsing history, interests, and every other online activity can be easily tracked and all this information can be sold to a third party. In order to stay on the safer side, I installed a premium ad-blocker that not only made my surfing experience a pleasant one but also left me more at ease in my browsing. Now there is no fear of anyone keeping track of my browsing history or any other online activity. The best part is now I'm able to enjoy my online news reading experience. Ad blocking applications can actually help in upgrading your overall surfing experience. Just like me, there are various other individuals who want to concentrate on the content of the webpage and not the annoying ads that appear every now and then.
How I Saved Money With Ad Remover
Previously I wasn't able to read the full news or navigate between other news sites seamlessly as the annoying ads didn't allow me to do so. Moreover, I always remained apprehensive of the source of those ads. But a premium ad-blocker application gave me an ad-free internet experience where I can navigate between web pages and give full concentration to the page content without the fear of being tracked. I was also surprised to see that my wireless hotspot data plan actually lasted for a long after installing the application. I imagine that this can also carry over to those of you with internet bills that are based on bandwidth. So in one way or the other, it also saved some extra bucks for me. It won't be incorrect to say that an ad-blocker is a boon not only for me but for all the ardent online surfers like me.
Why I Chose A Paid Ad-Blocker Over A Free Ad Blocker
I tried installing the free version of an ad-blocker first, but it really didn't help much. I still noticed some ads appearing on the screen, so there was no point in using it if I was still having to interrupt my reading or video watching to x-out of a bunch of ads. After researching some more and calling some people regarding the paid ad-blockers, I decided to purchase a premium ad-blocker application. I was astonished at the increased internet speed and the longevity of data packs after the installation of the paid version. Since the paid one not only increased the speed but also made my data pack last longer, it actually managed to save some extra bucks for me at the month-end. The amount put in for the purchase of the ad-blocker application was worth the cost as I received multiple benefits from doing so. Ad-blockers ensure that no malicious ads appear on your screen and the viewer can actually enjoy his/her reading experience. Whether you are a regular online news reader, social platform user, internet surfer, or indulged in any other online activity, this application is just perfect for you.
What Is The Best Ad Blocker?
Well, honestly speaking, Ad Remover deserves a full 5-star rating from my end. If the product that you purchased for meeting a specific purpose meets its claims, then it surely deserves a full star rating. The main purpose was to get rid of annoying ads. Luckily, the product actually managed to do a lot more for me. In a nutshell, I'm overwhelmed by the offerings that I received and would surely recommend it to all my peers.
There are many companies that provide ad blockers at competitive rates, so make sure you conduct thorough research on your end before purchasing. It took me some time to look at a few of them, but the end result was worth it. I'm very happy with Ad Remover. What sealed the deal for me was when I called their customer support. I had the software on my main computer and my daughter wanted to use it as well, so I called. Their support team member walked me through it, bearing with me as I do not know a whole lot about computers. In minutes I had it installed on every computer in my house. Now no one in my family has to deal with ads anymore and we are all satisfied. Well worth the money. Could not recommend it enough.
Install Ad Remover and start blocking ads! Click on the link below to download it.
Was this article helpful?