I'm a 35-year-old guy. I live in a joint family with my parents, wife, and two kids and have a real estate and construction business. My business is growing tremendously and has a lot of potential for growth in the future. For the past few years I have been working very hard to establish my business, but struggling to manage all my duties together (as a businessman, son, husband, and father) with equal care and importance. This hectic and sedentary lifestyle has taken a toll on my fitness and health. All those long meetings with clients, parties with friends and family, and lack of sleep contributed to my bad health but I got used to this lifestyle. But one day I was feeling uneasy and I went to the doctor for a checkup and was shocked to see the results. My cholesterol level and blood pressure had increased at an alarming rate. My doctor advised me to adopt a healthier lifestyle as soon as possible, otherwise, things could get out of hand. That day I told myself that I had to take some action and improve my health if I want to look after my family and the business I had established, after years of hard work. I was determined that I had to increase my fitness level and improve my health but didn't have the time or resources to work out.
Adware Interrupting My Online Workouts One of my colleagues suggested that I have a look at online fitness tutorials. A lot of fitness websites are giving pro fitness tips and custom diets at a very reasonable rate and, most importantly, you can do all that from your home or office. My colleague said that he finds it easier to manage both professional and personal life with these health websites, no longer worrying about making it to the gym at a specific time.
I took his advice seriously and started following some of the websites and youtube channels he mentioned like men's health, men's fitness, ace fitness, fitness magazine, etc. I found them interesting and very much helpful and started following the tips and diet plans. I became a regular visitor and results were showing in my body, but one thing that was troubling me while browsing were ads constantly popping up and blocking what I was viewing. Initially, I took them lightly and focused on my work but they got really intrusive and were a hindrance to my newfound passion. These ads popping, again and again, were continuously disrupting my workouts and shifting my focus from getting on track with my health.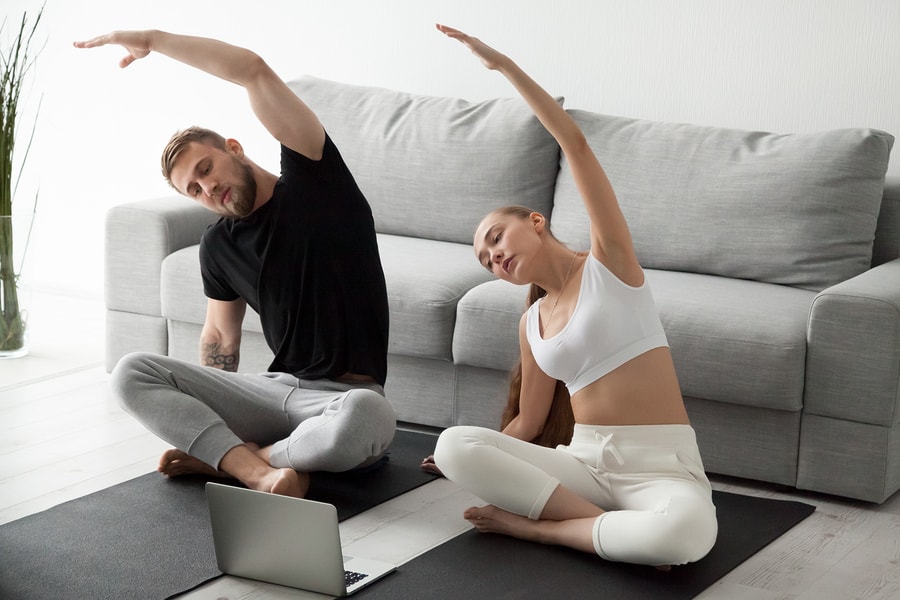 Block Video Ads For a Better Workout
I understand the importance of advertisements for economic value for the publishers but improper ad placements, irrelevant ads, and continuous ad pop-ups were nothing more than an obstacle to my workouts. As time passed and I somewhat got attached to these websites on a regular basis, the ads became more targeted and much, much more annoying. I tried many alternatives like watching other YouTube channels, some other video streaming websites, and some cheap tricks like changing windows on my browsers but none of them proved beneficial enough. This whole idea of placing advertisements just for the sake of money is damaging user experience to a great extent and is forcing readers to abandon websites altogether.
The problem got worse when obscene and adult product advertisements were shown to me while browsing without my consent and trust me these ads can be very embarrassing if you are surfing the websites at your home or around your colleagues. The content of ads was becoming offensive and very much inappropriate for viewing and I got so irritated and fed up with them that I once thought of leaving the idea of pursuing online fitness programs completely.
How To Stop Ads On Youtube Videos
Luckily, I got introduced to the concept of ad blockers by one of my friends and my life changed for the better. He told me about Ad Remover, I installed it in a couple of seconds and was quite excited to see its immediate effect. The ad blocker was working like magic, after a brief setup and a few clicks, all my problems went away. The trouble of ads was no longer haunting me and I could freely surf all the health and fitness websites and channels.
Overall, the ad-blocking tools are quite good for consumers and I feel very lucky to have one. Ad Remover helps consumers a lot and is also beneficial for advertisers in the long run, as it removes consumers like me who really, really cannot stand ads. Now I can continue my passion for fitness without any trouble and I owe much to Ad Remover for this pleasure. I strongly recommend Ad Remover to everyone reading this in order to have a disturbance-free digital experience and fulfill their dreams by exploring the vast amount of knowledge the internet offers.
Install Ad Remover and start blocking ads! Click on the link below to download it.
Was this article helpful?